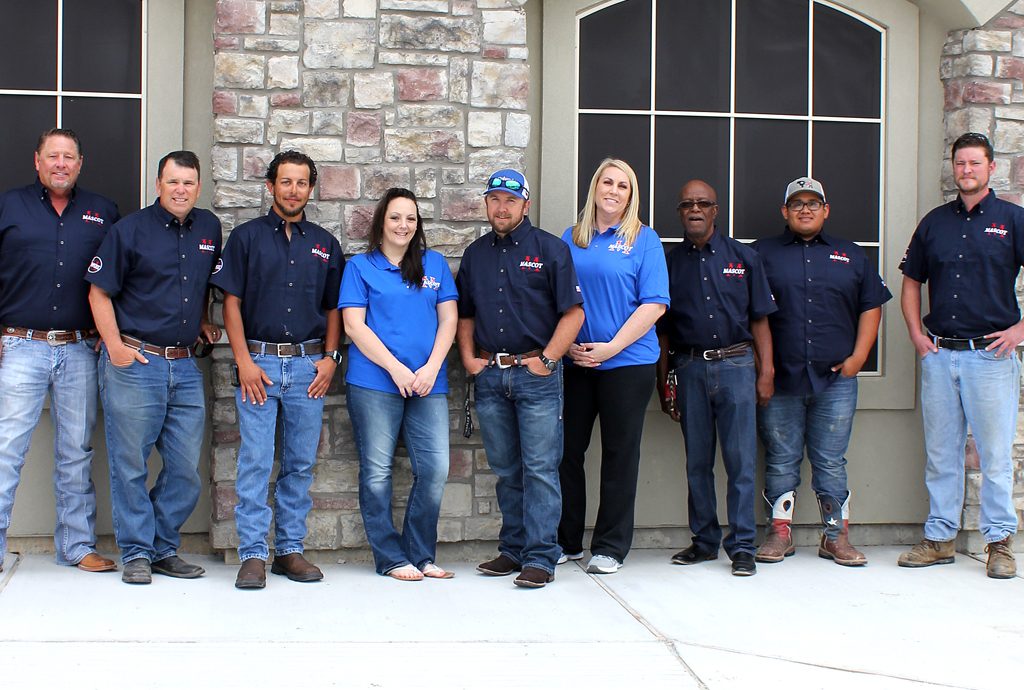 HVAC
TACLA 24804E
Texas Dept of Licensing & Regulation
PO Box 12157
Austin,TX 78711
(800) 803-9202
(512) 463-6899
Plumbing
M-38155
TSBPE
929 East 41st Street
Austin,TX 78765-4200
(800) 848-6584


Mascot Building Services was founded in 2003.  Today, Mascot is a leading performer of trusted building services throughout the DFW Metroplex and beyond.  Our approach to doing business provides building owners, property managers, and facilities directors the exceptional service they expect and deserve. Adding to the quality and reliability of the services we offer, we are a licensed builder, plumber, and HVAC contractor.
The Mascot Difference
We start by assigning an experienced account manager to your business. This experienced professional leads all of your projects and works with Mascot service teams to make your job easier.  Your Mascot account manager is focused on your business, meeting your timelines and ensuring that all of the details involved in your building maintenance program are professionally managed.
We Self-Perform Your Building Services
We are not a room full of dispatchers who subcontract your work.  We are a self-performing team of trained construction and service professionals and affiliates who take pride in meeting your needs in the most professional manner possible.
We Maintain a Customer Portal for You at No Charge
Our Automated Management System lets you create your own work orders, track work orders, and get automatic status updates via email 24 hours per day – while viewing profiles of all of your assets and branch locations.
Committed to Delivering the Best Value
By performing our services, routinely, correctly, on time, and on budget, we help clients meet their building service requirements as economically and efficiently as possible. Our approach lowers the need for unplanned service calls.
Comprehensive Safety Program
Safety is paramount in delivering our services, and all OSHA guidelines and regulations are met on every project we perform.  We maintain a comprehensive safety program and follow through with continuing safety training.  This has resulted in our having zero safety incidents since our first day on the job.
Exceptional Customer Service
Every day is a great day at Mascot Building Services, and we'll do our best to make every day a great day for you and your building.  Our project managers and customer service team are always available to answer questions and ensure you are 100% satisfied with any service we perform.
Markets We Serve
Mascot is proud to serve the retail, restaurant, and commercial building markets with a comprehensive range of maintenance, repair services, and construction services.  Please contact us to learn more.